Jag har en syster. Hon har en son. Min systerson, således. Sonens pappa är således min svåger. Han är från Irland. Vilket inte är så konstigt som det låter eftersom han bor på Irland. Så det är egentligen mer min syster som är från Sverige.
Hur som helst.
Vi rör oss ju nu som bekant mot jul, och min svåger och jag skickar traditionsenligt sms till varandra med bilder (jag vet inte om det fortfarande kallas "mms" men ni fattar förbannat väl vad jag menar så håll inte på och himla med ögonen satans ungdomar med era frisyrer och er musik) på högljudda leksaker som vi hotar att skicka till varandras barn i julklapp. När min syster och svåger var i Sverige på besök i somras köpte min syster, PRECIS innan de åkte hem, en stor jävla leksaksvattenrutschkana som tre pingviner åkte i om och om igen samtidigt som rutschkanan spelade en sång som jag inte direkt kan beskriva men som jag är övertygad om skulle klassas som tortyrmetod om den användes mot misstänkta terrorister  i karibiska fångläger. Det var som om en Marvel-film där Hydra anställt Dr Bombay för att göra alla småbarnsföräldrar morfinberoende.
Men i alla fall.
Jag ska inte säga att jag är mer stressad än vanligt den här julen. Jag ska inte försöka skylla ifrån mig. Men min svåger skickade den här bilden till mig och skrev: "Got this for your daughter. Don't worry, batteries included!"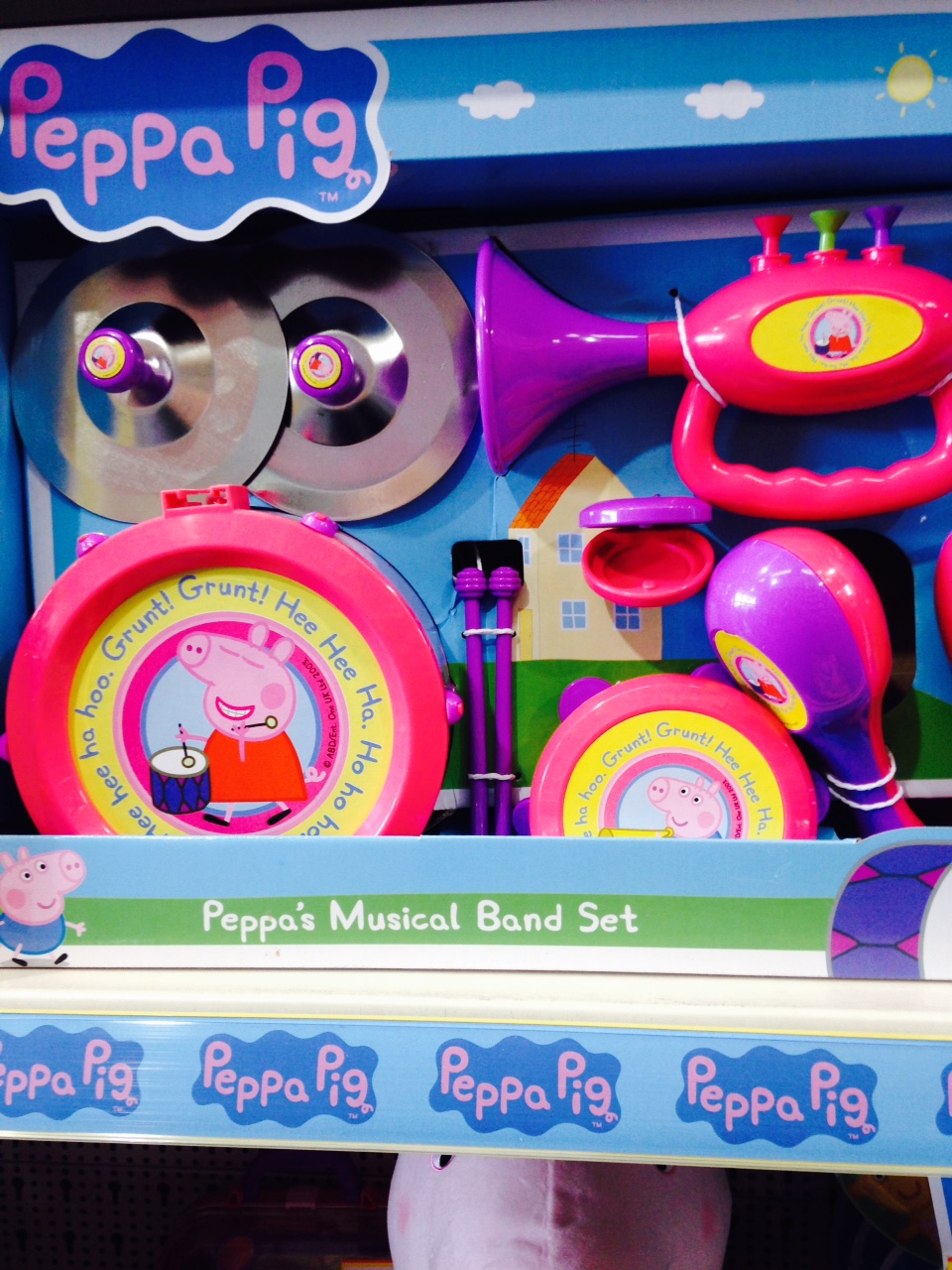 Och då var jag TÅLMODIG. Jag vill bara påpeka det. Jag skickade bara något lugnt och fint tillbaka med en smiley eller nåt sånt skit och skrev att jag var upptagen med att hitta en lämplig fraktlösning för ett trumset som skulle kunna vara framme på Irland lagom till jul.
Eller nåt sånt.
Jag drog djupa andetag och räknade till tresiffrigt. För sån är jag. För det är snart jul och familjen är det viktigaste man har i livet och jag vet att min svåger bara skojar för han skulle givetvis aldrig göra något för att göra mig upprörd. Så jag tog det lugnt så lugnt så jävla förbannat lugnt så det var inte klokt.
Och sen skickade han den här bilden och skrev "What size are your children?".
Och då skrev jag: "I am gonna get your kid a snake. And I am gonna give the snake a really cute and cuddly name and a great backstory about how it is an orphan but it has the chosen mark and the ancient prophecy says that one day a brave boy will save it and they will be best friends and together they will defeat the evil armies of the terrible wizard and save the world. Unless the stupid father of the brave boy tries to give the snake away because then all will be lost. I AM A WRITER I HAVE SOLD VERY MANY BOOKS I CAN MAKE THIS SHIT BELIEVABLE!!!"
Jag tycker inte att det var en orimlig reaktion. Visst, det kanske inte var en helt och hållet rimlig reaktion heller, men jag tycker ändå att vi befinner oss någonstans där emellan. Det var visserligen inte ett jättebra tecken att min syster inte ringde och skällde på mig utan istället ringde min fru för att fråga hur jag "mår". Det var det kanske inte. Men det var min svåger som började. Tåla lekar och stå ut med hettan i köket och allt det där, liksom. Don't mess with the mess if you don't wan't the eller vad fan.
Nu har jag hur som helst drömt mardrömmar om talande ormar tre nätter i rad. Jag måste lära mig att inte provocera mig själv. Jag är för bra på det här.